PES has the versatility to manufacture one-off / batch / volume production of a large variety of components.
Our current manufacturing facilities includes:
Turning (Gee Dee Wieler LZ 300G & Kirloskar 1330 Lathe)
Milling (HMT FN-1 – Universal with 3 axis DRO, BFW – Universal)
| | |
| --- | --- |
| Precision Drilling (HMT -M1TR with 2 axis DRO) | |
| Precision Jig Boring (S.I.P. with 2 axis DRO) | |
| Panel Saw ( Jai Industries) | |
| Precision Circular Sawing (Jai Industrie) | |
| Vertical Band Saws (Jai Industries) | |
| Surface Planner (Jai Industries) | |
| Horizontal Band Saw (Sagar Industries) | |
| Acrylic/Polycarbonate Bending. | |
Specialised Toolings & Work Holding Devices:
Dividing Head (Elliot)
Rotary Table (Horizontal – Cum – Vertical)
Special Milling Machine Fixtures for manufacturing long & slender jobs like guides etc.
Measuring Equipments:
Vernier calipers (Digital, Dial, plain)
Micrometers
Bore Guages
Simple linear measurement tools (Scale, Measuring tape, etc.)
Angle measurement (Degree Protractor, Bevel protractor with magnification)
Right Angles
Surface Plate (Casting)
Height Gage
Miscellaneous measuring & setting equipment (Dial stand with both poppet & regular Dials, Magnetic V- Blocks, Parallel Blocks, etc.)




The addition of DRO's to vital machines has multiple advantages: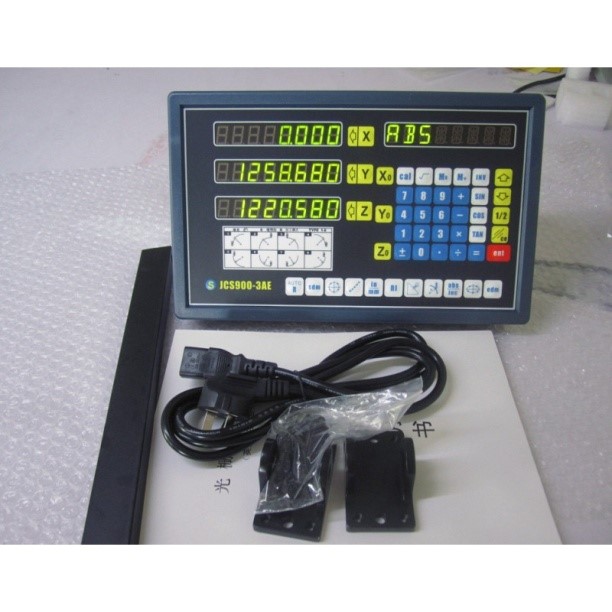 It facilitates precision error – free job setting / production.
Reduction in setting time along with enhanced operator confidence.
It helps in De-skilling / reducing skill dependency thus ensuring work completion by even semi-skilled operators.
Thus we get a precise & consistent output eliminating/minimizing costly rework at fractional cost of CNC machine.
No matter how complex the job, we have the technology, expertise and passion to deliver.